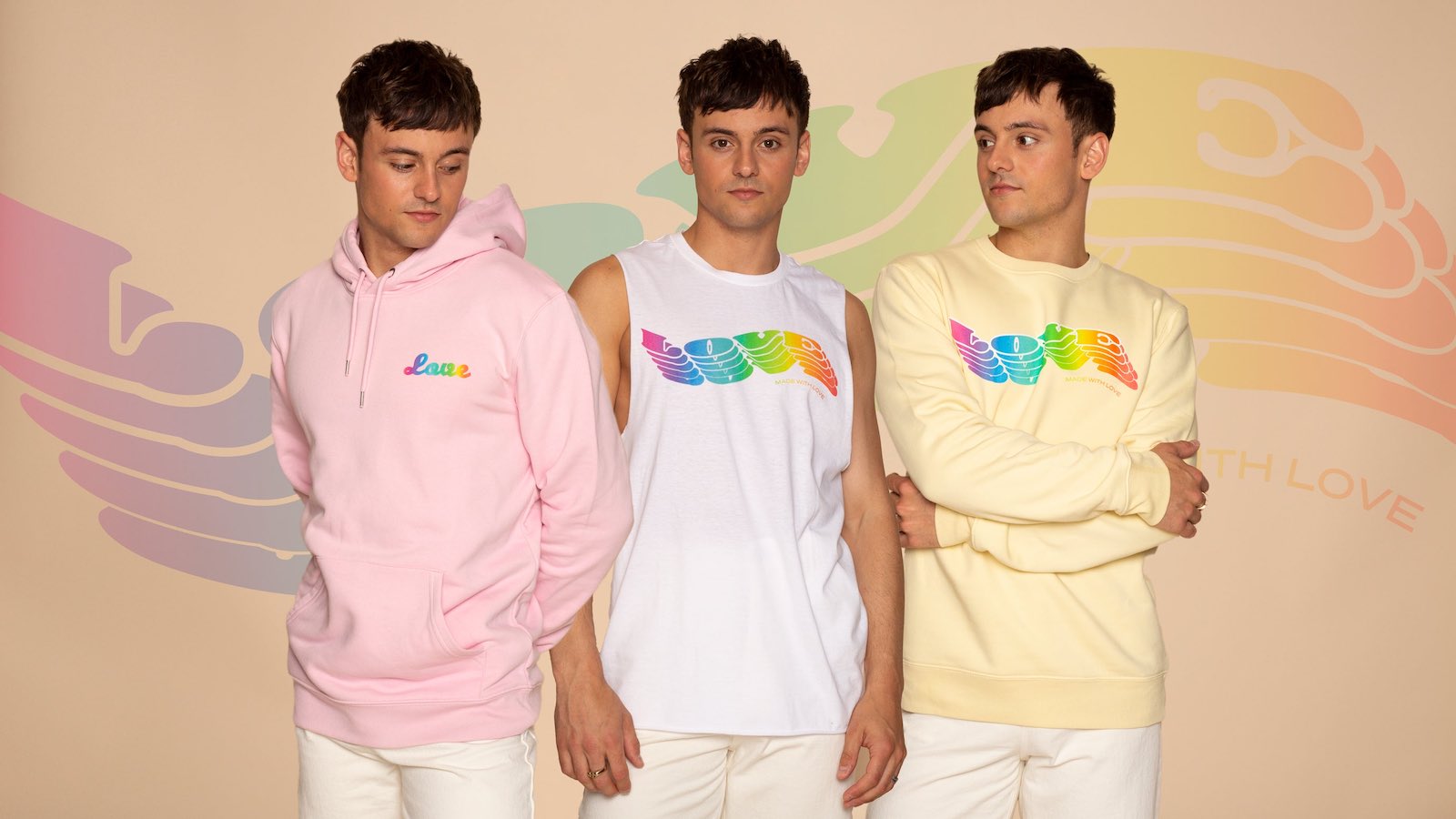 Fashion
Tom Daley drops Pride themed merch for charity
UK diver Tom Daley has added some Pride themed items to his fashion line and all proceeds are going to the Rainbow Railroad charity in support of helping LGBTQ+ people escape state-sponsored violence.
The special collection joining Tom's Made With Love fashion line includes a hoodie, sweatshirt t-shirt and "vest"/tank-top (cropped or full length). All feature a "love" logo in two styles.
In a statement announcing the new collection, Daley affirmed the safety of his home country and acknowledged that's not the same for "our LGBTQI family around the world who face violence and oppression simply because of who they are".
"As an athlete, I've visited countries where it's illegal to be me, but protected by the international rules for competing athletes," he added.
"Every time I go, I think about people like me in that country that either can't live authentically or are at danger because they are. That's why I wanted to launch a Pride collection where every penny of the profits go to Rainbow Railroad."
Checkout the collection at By Tom Daley