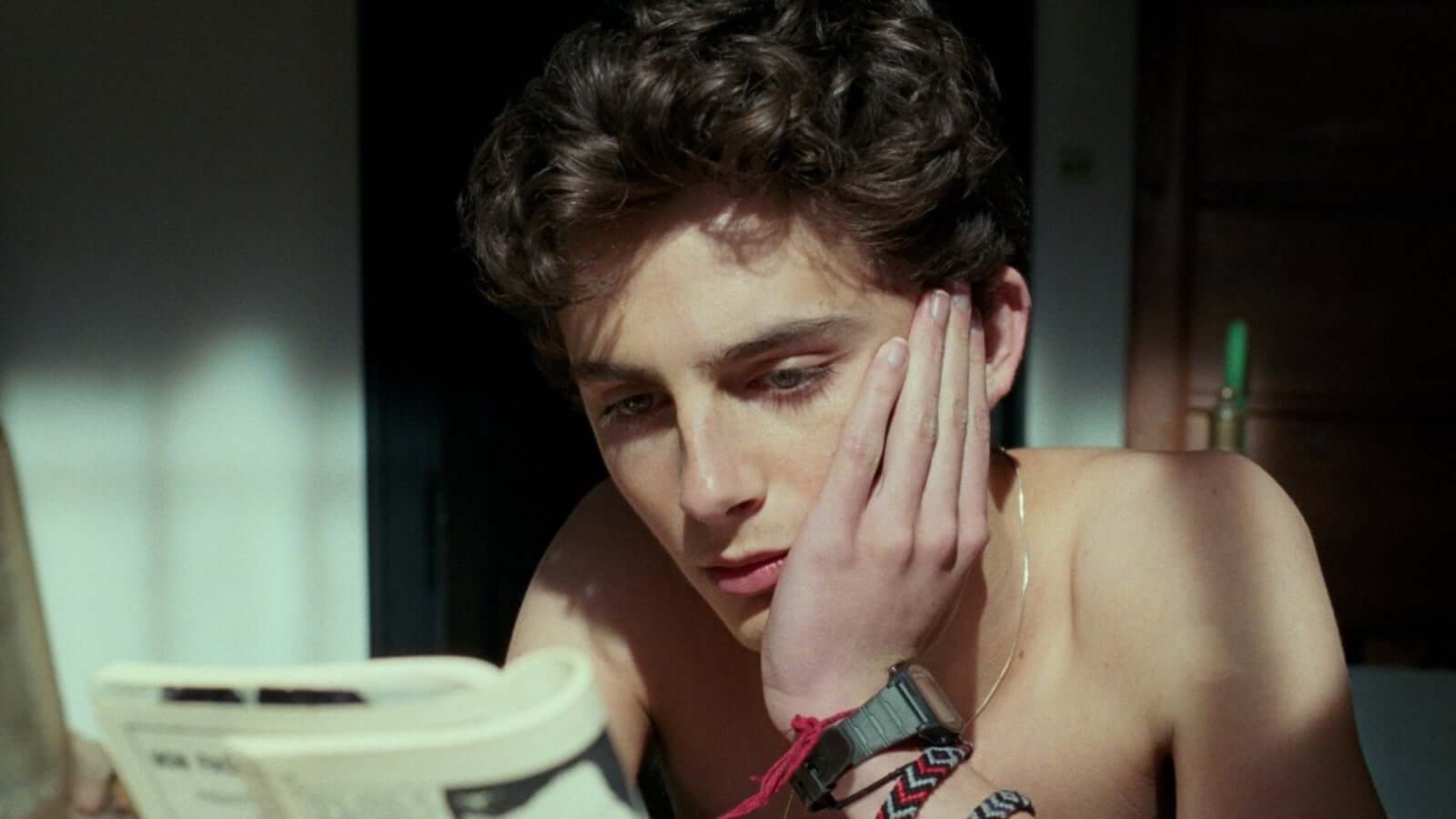 Movies
Call Me by Your Name review: a beautiful coming-of-age gay romance
There is always something sweet and reassuring about a coming-of-age story, and especially when it is one we can relate to. Stories range in setting and time, in how the protagonist comes to accept their sexuality, and how they are accepted. Call Me by Your Name is no exception, yet it is told beautifully.
The story, set in the summer of 1983 at a beautiful Northern Italian villa, follows 17-year-old Elio as he discovers love. Each summer the Perlman family of Elio (Timothée Chalamet), his archaeologist father (Michael Stuhlbarg) and equally well-read French mother (Amira Casar), escape to their picturesque villa surrounded by orchards and the quiet Italian country-side.
The house and family are a curious group, just the type of smart individuals you'd except in an Italian or French film. Professor Perlman continues his research into Greco-Roman sculpture through the summer, while Elio spends his spare time reading, transcribing classical music or transposing Bach onto the guitar. He does escape the summer heat in the villa's small pool or local swimming ponds, casually riding his bicycle around the country-side. It's a very idyllic life.
For a few weeks each summer, Elio gives up his bedroom to a visiting grad student assisting Professor Perlman. This particular summer the charming 24-year-old American scholar Oliver (Armie Hammer) arrives and Elio slowly becomes entranced, yet slowly and with such subtle coded signals that it's easy to miss. Elio goes about his relaxed summery life testing the waters with Oliver and with his friend Marzia (Esther Garrel), a French girl near his age.
A lot is conveyed in the actions and body language of both characters, and as it becomes apparent Elio lusts after Oliver, we're not yet sure how the older student feels. Even as we watch Elio eagerly follow Oliver around, he's also seducing Marzia, hinting that his feelings are not quite clear. However eventually Elio makes a subtle statement and the two come together and begin their delayed and short affair. Oliver is cautious and plays with Elio over a painfully long day.
There are many beautiful moments throughout the film, yet one tender moment near the end between Elio and his father comes so unexpectedly that it could seem a fantasy. Unlike nearly every other gay coming-of-age film, the worldly intelligent professor shows an acceptance for his son that would otherwise defy the time and genre.
In many ways despite the 80s props and timely pop-cultural nods (Talking Heads t-shirt, Sony Walkman), the ancient Italian setting is timeless and can feel modern to the viewer. The pacing and casual way the scenes flow together hints at the lazy and structureless summer days. Initially scenes feel pieced together as if the film is making up for long passages from the book, but eventually the way in which the film forgets time feels right for what is a distant memory.
At moments the minimal dialogue, a mix of English, Italian and French filled with heavy intellectual references, reveals a lot that the viewer may feel lost. Careful attention should be paid to a scene nearly an hour in where Elio and Oliver have arrived at local village and begin a conversation around the war memorial.
Adapted from the novel of the same name by André Aciman, the film diverts in several places, not least of which in the book Elio and Oliver meet again some 20 years after first meeting in Italy.
Director Luca Guadagnino has taken good care of the source material, and coaxed out of the two actors superb performances. There's a rawness to the camera work, tight closeups and fluid movement that plays nicely on the screen. While Armie is already a well-known and skilled actor, it is Timothée's emotional depiction of the 17-year-old that carries the film. It certainly helps that the American actor's father is French which likely helped him carry the French dialogue with such ease. (He's one actor to watch for in the future, or watch Miss Stevens on iTunes now).
Much like Oscar hopeful Moonlight, Call Me by Your Name avoids including explicit sex scenes, however there are passionate moments between the actors. At one point Guadagnino pans the camera to an open window for an extended shot of a tree during a scene between Elio and Oliver, yet in an earlier scene, though cropped out of frame, Elio climaxes with Marzia. In an interview with the Hollywood Reporter, Guadagnino defended his decision not to cast openly gay actors in part because he only casts performers he "falls in love with … and I believe that my emotional confidence in them blends into chemistry". There certainly is chemistry on screen, and again Timothée's was superb, however it does leave one wondering which starving gay actor could have matched him.
Call Me by Your Name premiered last month at the 2017 Sundance Film Festival, and was screened for the second time at the Berlin International Film Festival. Sony Pictures Classics has acquired US distribution rights to the film which should continue the festival circuit over the coming months, however no cinema release date has been announced.
Spencer regularly contributes film and theatre reviews to Uberfag. This was his first visit to the famous Berlinale.