Movies
Conversion camp slasher horror They/Them coming to Peacock
Peacock has announced a new LGBTQ thriller premiering this August, and they released first-look images. They/Them (pronounced 'they slash them') will be a true nightmare, with the slasher being set at an LGBTQIA+ conversion camp and its leader being Kevin Bacon.
The film follows a group of queer and trans teens who have been sent to this particular camp for week long conversion that quickly progresses from psychological torture to full murder when a mysterious killer starts taking victims. The kids must work together to survive the killer, and the camp.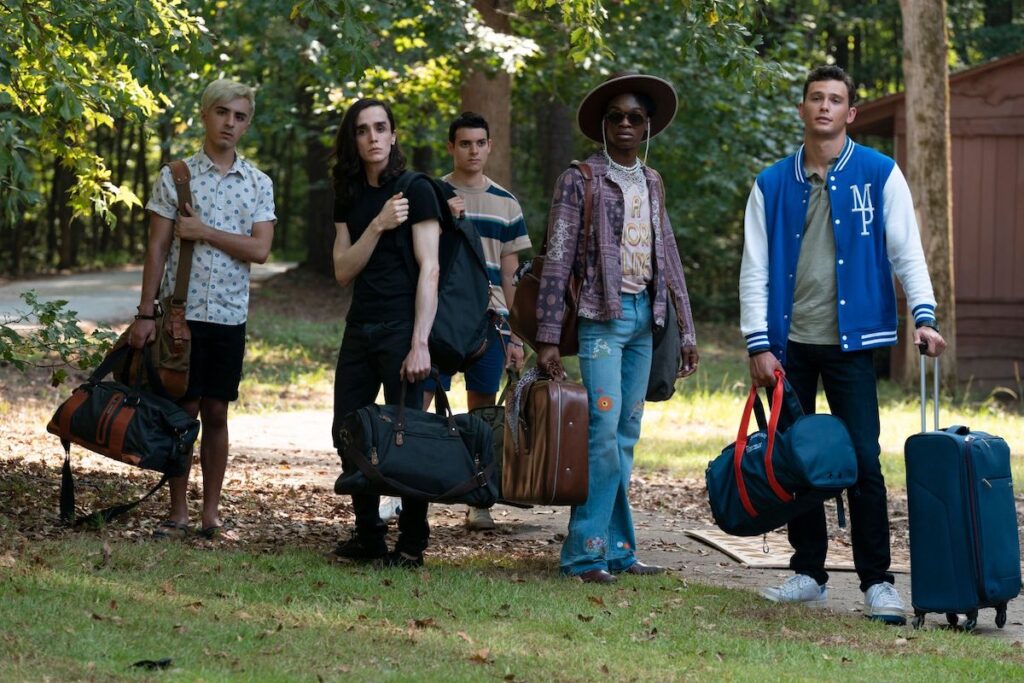 Also starring Theo Germaine, Quei Tann, Austin Crute, Cooper Koch, Monique Kim, Anna Lore, Anna Chlumsky, Carrie Preston and Darwin del Fabro, They/Them marks John Logan's directorial debut for the Hollywood veteran screenwriter. No word yet on how each actor is connected to Bacon, or by how many degrees.
The story is a personal one for Logan, growing up gay he wanted to make a horror that celebrated queerness with the kind of characters he never saw as a kid.
"They/Them has been germinating within me my whole life. I've loved horror movies as long as I can remember, I think because monsters represent 'the other' and as gay kid I felt a powerful sense of kinship with those characters who were different, outlawed, or forbidden," Logan said of the film.
This is not the first summer camp designed to change teenagers that goes wrong film Kevin Bacon has starred in. In 1987's White Water Summer, Bacon takes Sean Astin on a wilderness survival trip, and things don't go as plan (like hoe the film never saw wide release or make back its budget).
They/Them premieres on Peacock Aug 5