Movies
First Fire Island trailer lands
Hulu has released the first trailer for their new queer rom-com Fire Island, from director Andrew Ahn, and starring Joel Kim Booster (Sunnyside) and Bowen Yang (Saturday Night Live). Fire Island will be available on Hulu in the US and Disney Plus' Star brand globally.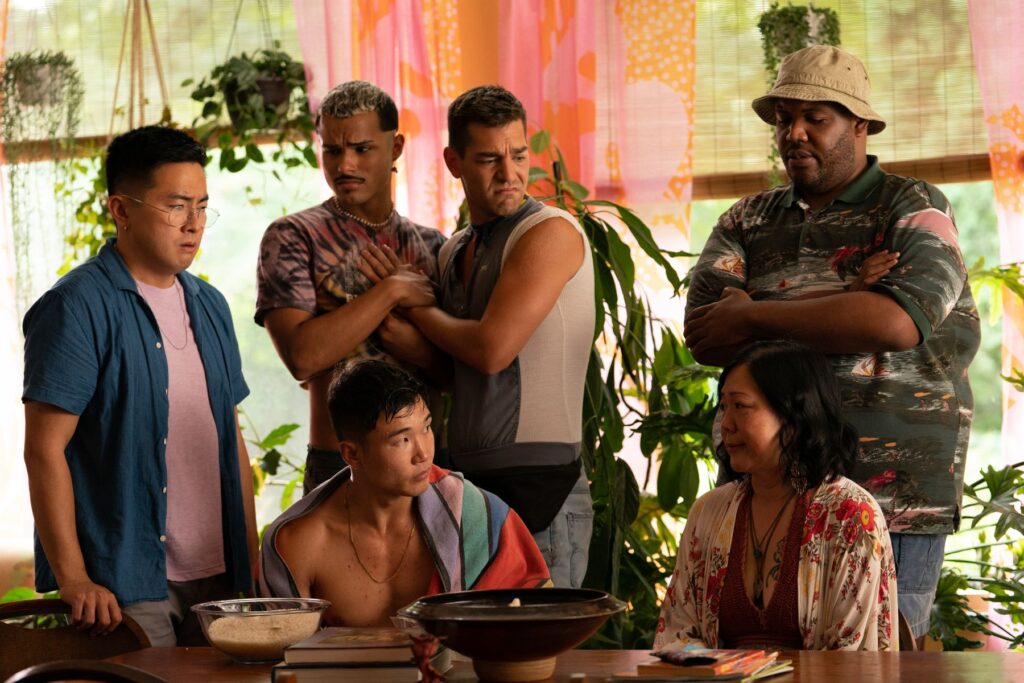 According to a Variety interview with Booster (who is also a producer on the film), Fire Island is a modern take on Pride and Prejudice, the class novel by Jane Austen. Focusing on two gay best friends, Noah (Booster) and Howie (Yang) take a trip to the Pines hamlet on Fire Inland, a hotspot for queer culture. Their vacation sees them party with friends, and flirt with two other, but wealthier vacationers, Will (Conrad Ricamora) and Charlie (James Scully).
"I want people — especially gay men, especially queer people — to walk away from the movie happy that they're gay," Booster told Vanity Fair. "I think that there are so many movies about the gay experience that are fraught with people who are unsure if they're happy being gay or struggling with coming out… I want people to come away from this movie feeling the joy of our experiences and that it's not all tragic. There are many of us out here living our lives joyfully."
Fire Island also features comedian Margaret Cho, as well as long-time Yang podcast co-host Matt Rogers, Nick Adams, Tomás Matos and Torian Miller in supporting roles.
We're waiting for Booster's other upcoming role, having joined the upcoming and untitled Maya Rudolph-led comedy series at Apple. He also has many writing credits under his belt, having written for Billy on the Street and The Other Two.
Fire Island premieres June 3 on Hulu. Watch the trailer below.