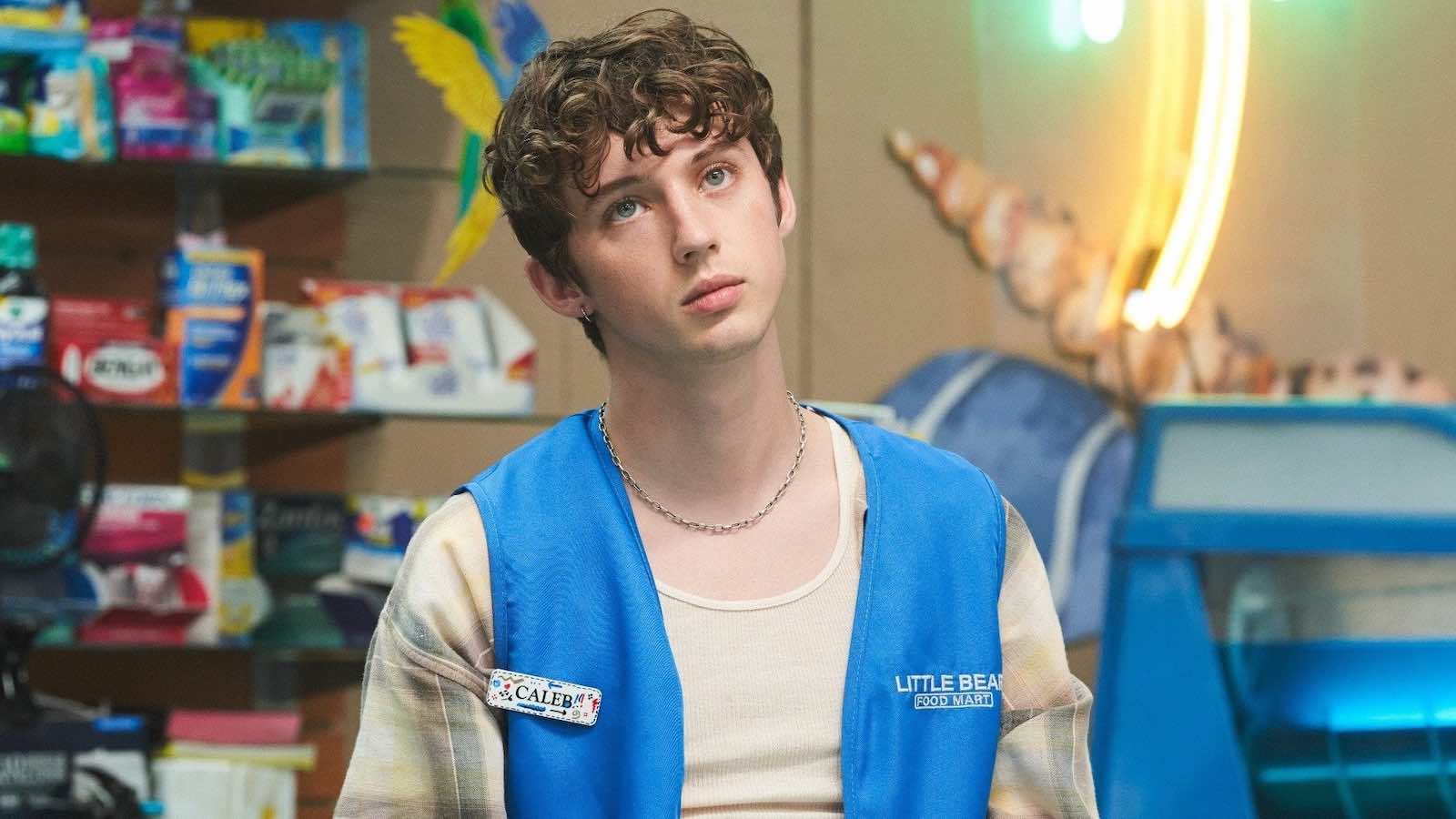 Movies
Troye Sivan explores young gay love and HIV tests in Three months
Singer-actor Troye Sivan stars as Caleb, a south Florida teen, in the coming-of-age film by MTV films. Just before graduating from high school, Caleb gets a text from a one-night stand telling him he was exposed to HIV and to get tested. So while he waits the three months for the virus to potentially appear, Caleb makes his way through his last summer before college, along with the ups and downs that come with having to stay safe.
No summer waiting for news would be complete without some drama. His best friend and coworker Dara (Brianne Tju) is hooking up with their boss (Judy Greer). Plus he's quickly falling in love with another teen Estha (Viveik Kalra) who he meets in an LGTBQ support group and who also waiting for his test results.
Three Months also stars veteran actors Louis Gossett Jr. and Ellen Burstyn.
It's nice to see Sivan back on the screen, having started his career as a teen actor, and as a plus, the South-African born Aussie tries on a convincing American accent. The out singer-actor is no stranger to queer cinema, as he also appeared in the 2018 drama Boy Erased. In Three Months, Sivan delivers a heartfelt and refreshing performance, challenging the HIV status stigma.
The title is a reference to the length of time it takes from transmission for the human bloodstream to accumulate enough antibodies to test positive for HIV. The film by Jared Frieder is set in 2011 and explores the Florida the filmmaker grew up in, but the movie's release also comes while the state is looking to pass its controversial "Don't Say Gay" bill.
Three Months with Troye Sivan premieres February 23 on Paramount Plus