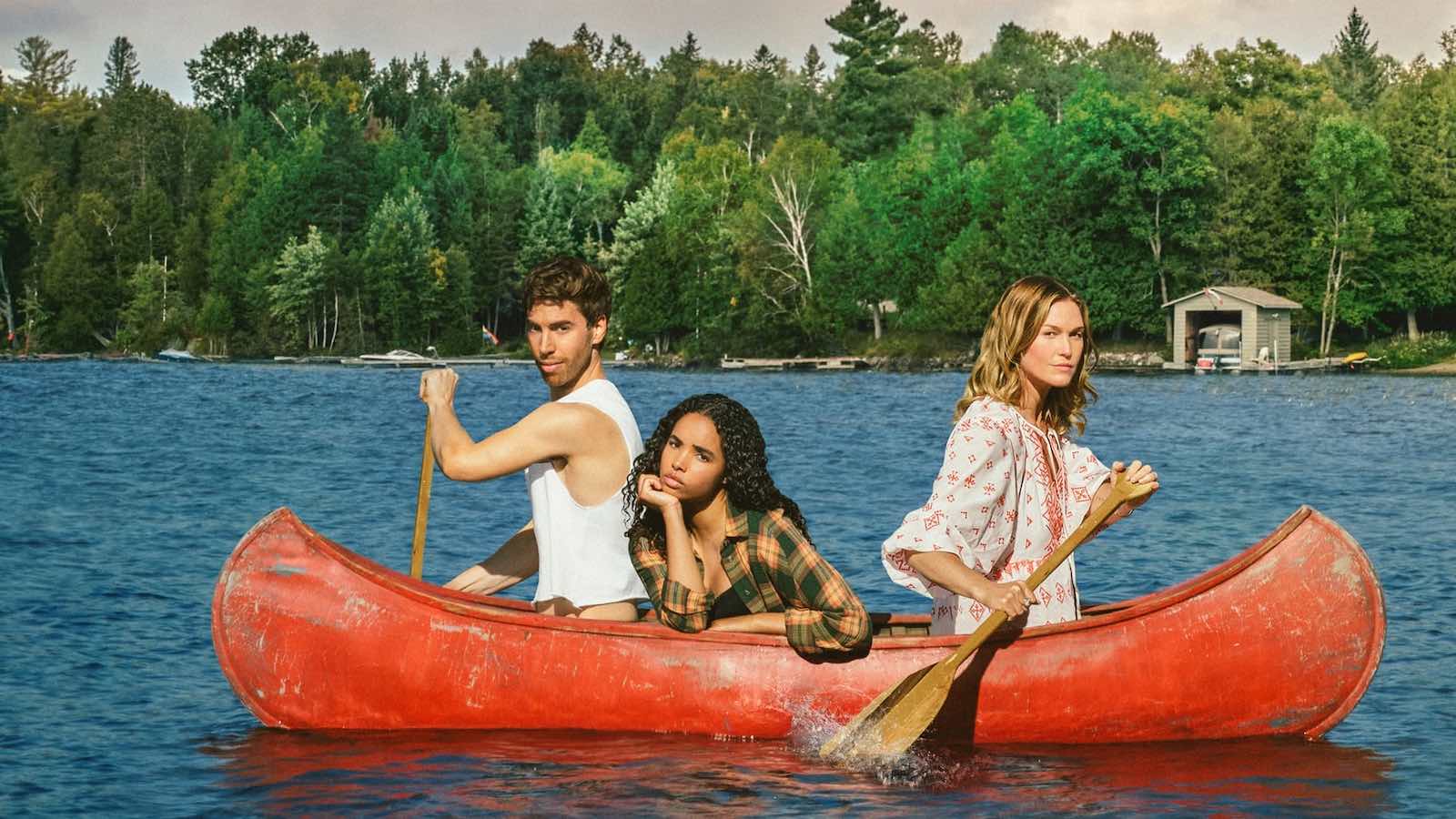 Television
Jordan Gavaris comes back to Canada in The Lake
Actually we don't even know if Jordan Gavaris (Felix from Orphan Black) ever left Canada, but in the new comedy series coming to Amazon Prime, Gavaris is a gay man who returns to Canada to reconnect with the daughter he gave up for adoption.
After living for years in Australia, Justin has returned home and taken his daughter Billie (Madison Shamoun) to cottage country north of Toronto for the summer, only to find his step-sister Maisy-May (Julia Stiles) has taken possession on the family cottage. So while building a relationship with his daughter, Justin also needs to battle his step-sister for control of the cottage. And do it all in 4 episodes!
In early August 2021 Amazon confirmed the streamer had ordered the series, with filming starting soon after and continuing into September in North Bay, Ontario (North of Toronto). The show was also billed at the time as the first scripted Canadian show for Amazon. Numerous other Amazon shows (and many on other networks) have been shot in Canada over the years, including Man in the High Castle, Upload, The Boys and Tales from the Loop.
Summers in Ontario's cottage country (basically most of the landmass above Toronto and its suburbs) is a tradition for some, with many, including the series' writers, fond memories. Also for the first scripted series for Amazon, focusing on an LGBTQ character is a wonderful reflection of modern Canada, and how it pairs with the traditional popularity of the now unaffordable cottage country.
And the inclusion of Gavaris as the lead, both celebrates LGBTQ actors and widens his screen experience. He may have traded in his excellent British accent for his own Canadian voice, but at least from the trailer it seems this new character still has some sass and wit.