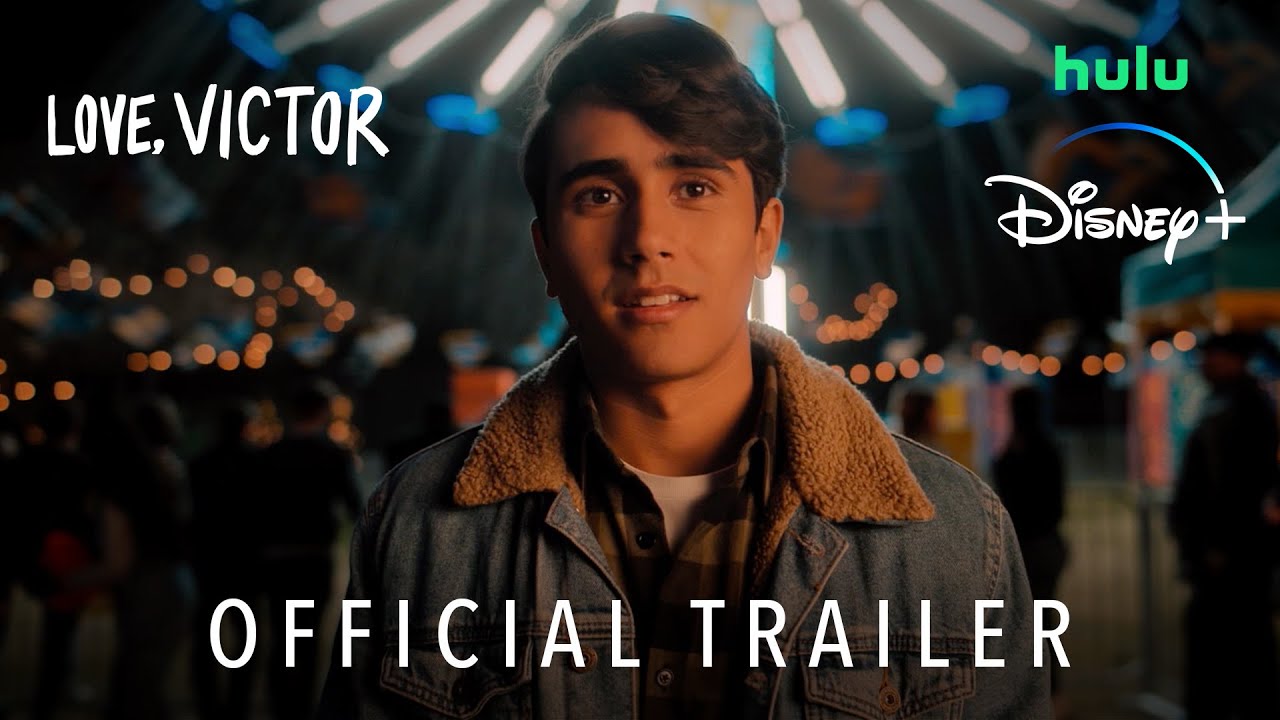 Television
Love, Victor will finally be shown on Disney+
Back before Love, Victor was due to premiere on the Disney+ platform, Disney made the announcement that Love, Simon spinoff series would go to Hulu exclusively. Now with the release date and trailer for the third and final season, Disney has done a u-turn and returned the gay-themed show to its main streaming service.
At the time Disney didn't feel the series would fit in with the family-friendly nature of Disney+ Variety had reported in February 2020. Now the season three trailer includes the logos for both Disney+ and Hulu, suggesting Disney has only half committed to the changed. No word on if both services will release the same cut of the show.
What could possibly have happened in the last year between seasons two and three? One possibility is that the recent controversy Disney faced and the calls to do better were actually heard.
Months ago as Disney faced pressure for contributing funds to Republican politicians in Florida, Disney's lack of commitment to LGBTQ characters was called into question. At the time Disney tried to defend its stance on how the company aims to include queer characters in their movies and television shows. This position was quickly refuted by numerous creators, from Pixar writers to Hollywood stars. Disney would regularly ask for LGBTQ characters to be removed from shows.
In several calls and shareholder meetings Disney has increasing been on the back foot, trying to appease LGBTQ employees and community, but also those in the moral minority on the far-right claiming Disney is somehow indoctrinating children to be queer (a tough assertion given the lack of LGBTQ content to date).
Well that's not to say Disney has had no LGBTQ content over the years, at least on the ABC and Freeform (ABC Family) networks and other speciality channels. Modern Family ran for 11 seasons on ABC, and the Fosters ran for several seasons on Freeform. Disney did allow Diary of a Future President to write in a storyline where the lead character has a gay brother, a show streamed on Disney+ until the studio cancelled the show. But these efforts have been small.
Earlier this year some of the R-rated Marvel series that had been made for Netflix came home to Disney—content far worse than the PG Love, Victor. Even without having to back down from the pressure, the notion that Disney+ was family-focused was out the door.
However any argument from Disney that they were providing ample 'inspiring content' is incredibly tough to swallow given that Love, Victor was pushed to Hulu for the first two seasons, and only moved after Disney was caught out. The first season of Love, Victor was fairly PG compared to other shows, given the sexual activity didn't occur until season two.
Love, Victor returns June 15. Seasons one and two available to stream on Hulu