Watch
Already done watching Heartstopper, then stream these LGBTQ titles
Sure Heartstopper was great, and ended up binging in one weekend (oh who are we kidding, one night), so now you have nothing to watch. Queer teenage love stories bring out all the feelings—good ones and some bad. Well we rounded up a list of other heartwarming LGBTQ+ tv series and films, featuring high school students finding love, awkwardly or not.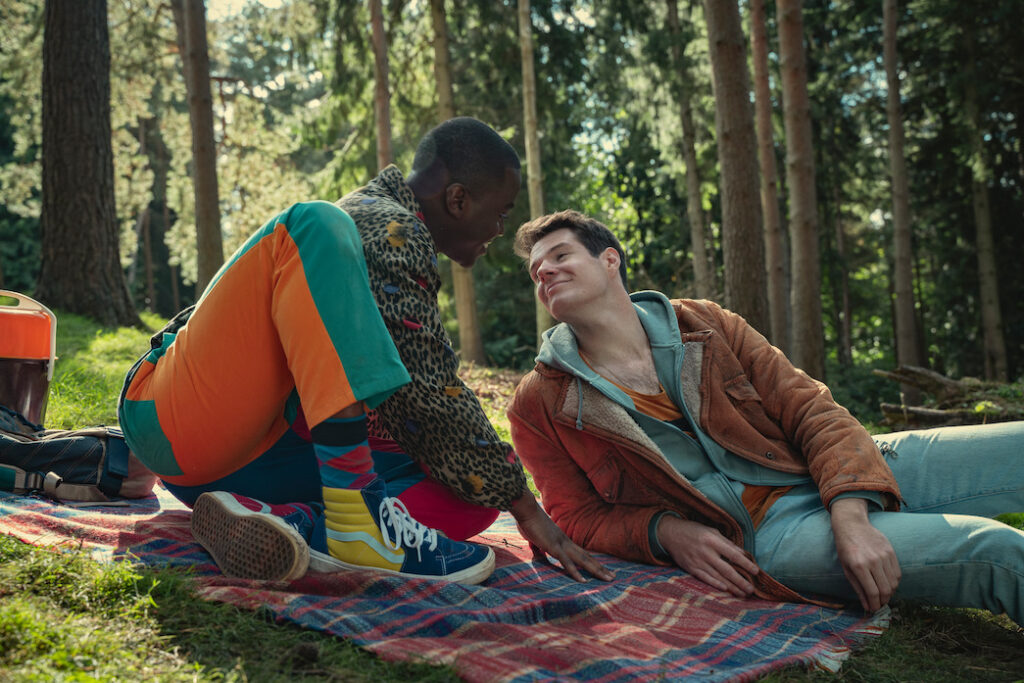 Sex Education
Inexperienced Otis channels his sex therapist mom when he teams up with rebellious Maeve to set up an underground sex therapy clinic at school. There's plenty of LGBTQ+ action throughout the series, from gay relationships (and sex advice), to non-binary and lesbian characters. You have three seasons you can stream right now.
Where: Netflix
Generation
A group of high school students whose exploration of modern sexuality (devices and all) tests deeply entrenched beliefs about life, love and the nature of family in their conservative community. HBO Max cancelled the show after only one season, but it's still worth streaming!
Where: HBO Max
Alex Strangelove
Alex Truelove is on a quest to lose his virginity, an event eagerly awaited by his patient girlfriend and cheered on with welcome advice by his rowdy friends. But Alex, a super gregarious dude, is oddly unmotivated. A magical house party throws Alex into the presence of Elliot, a hunky college guy, who pegs Alex as gay and flirts hard. Alex is taken aback but after a series of setbacks on the girlfriend front he takes the plunge and learns some interesting new facts about himself.
Where: Netflix
Atypical
Sam (Keir Gilchrist), an 18-year-old on the autism spectrum, takes a funny, yet painful, journey of self-discovery for love and independence and upends his family. Sam's sister is played by non-binary actor Brigette Lundy-Paine.
Where: Netflix
Handsome Devil
A music-mad 16-year-old outcast at a rugby-mad boarding school forms an unlikely friendship with his dashing new roommate.
Where: Netflix
Love, Victor
Victor is a new student at Creekwood High School on his own journey of self-discovery, facing challenges at home, adjusting to a new city, and struggling with his sexual orientation. When it all seems too much, he reaches out to Simon to help him navigate the ups and downs of high school. You can stream the first two seasons now, with the third season coming this June!
Where: Hulu
The Fear Street Trilogy
1994: After a series of brutal slayings, a teen and her friends take on an evil force that's plagued their notorious town for centuries. 1978: Two rival groups at Camp Nightwing must band together to solve a terrifying mystery when horrors from their towns' history come alive. 1966: A colonial town is gripped by a hysterical witch-hunt that has deadly consequences for centuries to come, and it's up to teenagers in 1994 to finally put an end to their town's curse, before it's too late.
Where: Netflix
High School Musical: The Musical: The Series
A group of East High students countdown to the opening night of their school's first-ever production of "High School Musical." Showmances blossom; friendships are tested while new ones are made; rivalries flare and lives are changed forever as these young people discover the transformative power that only a high school drama club can provide.
Where: Disney+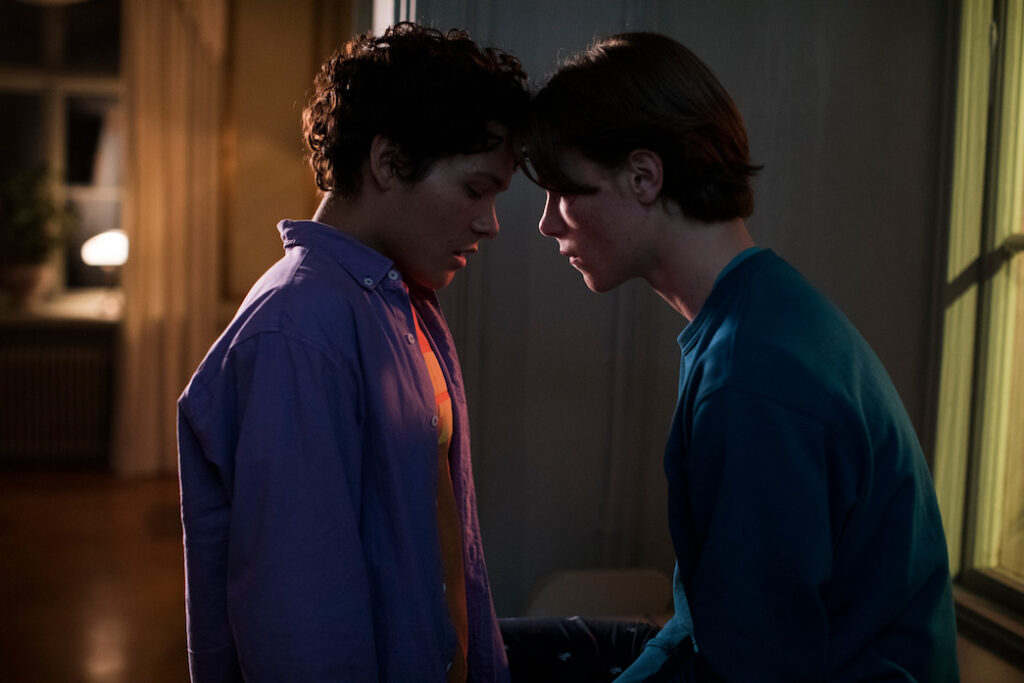 Young Royals
Prince Wilhelm adjusts to life at his prestigious new boarding school, Hillerska, but following his heart proves more challenging than anticipated. Only one short season to stream, for now (it's been renewed for a second season).
Where: Netflix
Elite
When three working class kids enroll in the most exclusive school in Spain, the clash between the wealthy and the poor students leads to tragedy.
Where: Netflix
The Half of It
Shy, straight-A student Ellie is hired by sweet but inarticulate jock Paul, who needs help wooing the most popular girl in school. But their new and unlikely friendship gets tricky when Ellie discovers she has feelings for the same girl.
Where: Netflix