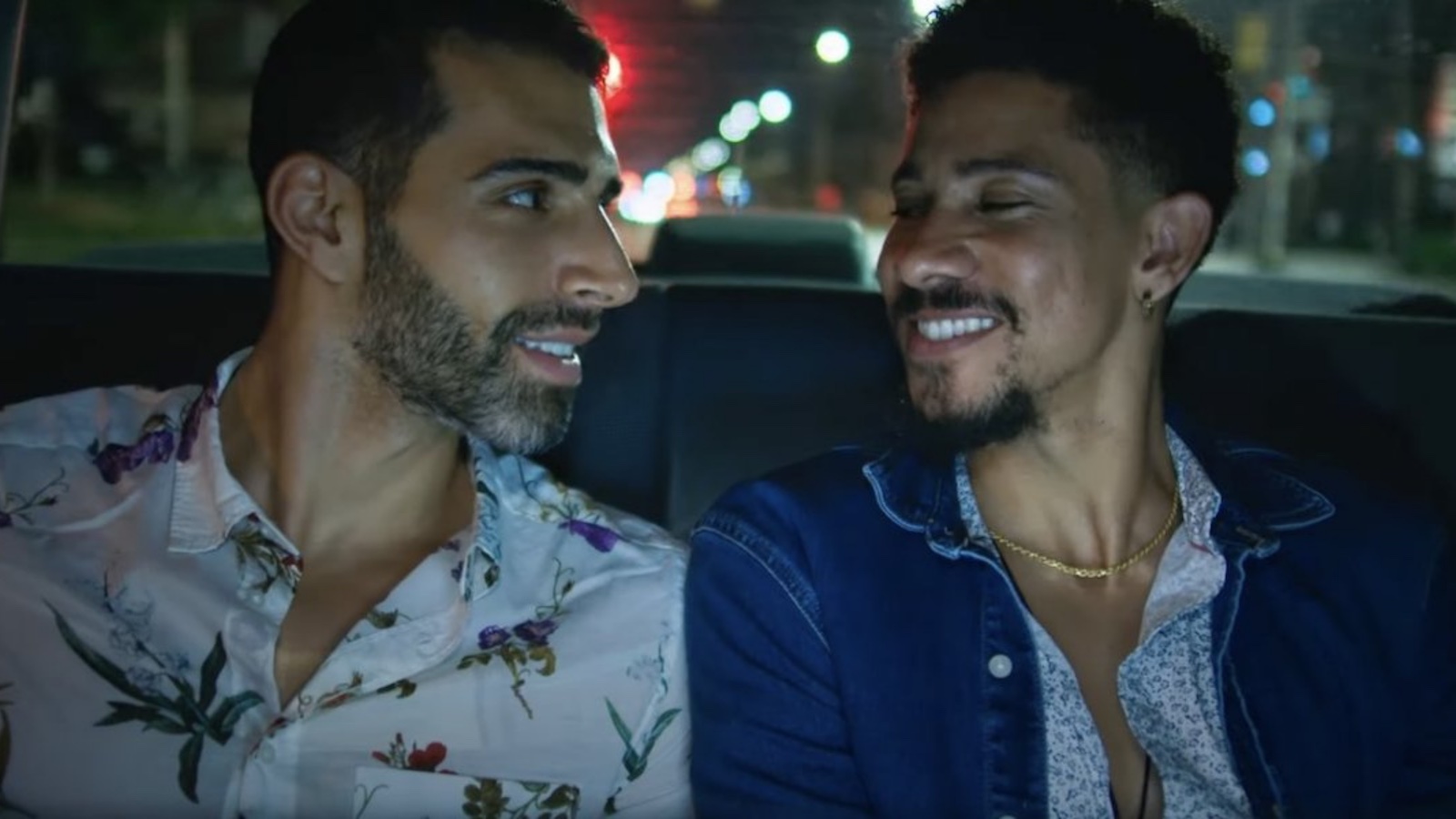 Movies
My Fake Boyfriend review: Keiynan Lonsdale returns to form in LGBTQ+ rom-com
Love, Simon and The Flash star Keiynan Lonsdale is back for another gay rom-com just in time for Pride month. My Fake Boyfriend is part of a multi-year deal between BuzzFeed and Lionsgate, with Amazon picking up rights to stream the film along with next month's LGBTQ+ comedy 1Up.
Lonsdale stars as Andrew, and his friends are Jake (Dylan Sprouse) and Kelly (Sarah Hyland) are trying to help him get over his ex-boyfriend (or at least stop going back to the toxic ex). But Jake goes too far when he invents not only invents fake boyfriend Cristiano for Andrew, he gets too obsessed.
While Jake goes to far with the viral sensation he created, Andrew finally meets his real-life dream guy, his cooking teacher and restaurant owner Rafi (Samer Salem). Worse still, the fake boyfriend has made the ex jealous, and way too obsessed, so when Andrew needs to end things with Cristiano, things of course get extremely complicated.
A lot of the action and silliness comes from Sprouse, but thankfully we get plenty of screen time with Lonsdale. The premise is ridiculous, but that makes it a genuine rom-com.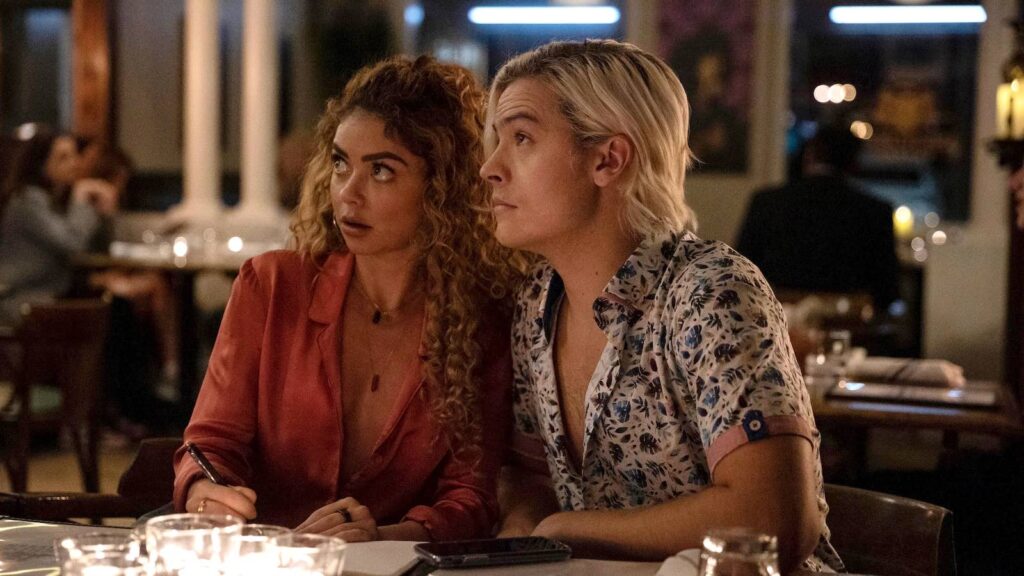 Rose Troche (Shameless, The L Word) directs the picture, capturing the quirky love-triangle and blossoming chemistry between Lonsdale and Salem. Lonsdale's performance easily makes the odd-ball concept work, while Sprouse's character pushes the plot beyond reality. Penned by Luke Albright, Greg Boaldin and Joe Wanjai Ross, My Fake Boyfriend is a great gay rom-com for the 2022 Pride season. The hilarious comedy pairs perfectly with the final season premiere of Love, Victor. It does strangely have an R-rating for the 'adult' content.
Is it Tres? The premise might seem preposterous, but the quirky comedy and strong lead performances make for a hilarious and heart-warming romp.
Watch My Fake Boyfriend on Prime Video in Canada and the UK. It will premiere in the US June 15.