Movies
The most anticipated gay films of 2022
The calendars have only just been changed but already we're looking to the year ahead in gay cinema. 2022 will be packed with some amazing gems so far announced, and a few surprises to come. Firebird was on our most anticipated gay films of 2021 list, but while the film hit some festivals, it didn't receive wide release (let alone becoming available to rent).
Firebird
Still without a theatrical or rental release date, Firebird has already made the festival circuit wowing audiences. Tom Prior stars as Sergey, a Russian solider in the 1980s who explores his sexuality in Cold War Estonia. Stationed at an Estonian airbase in 1977, Sergey catches the eye of fighter pilot Roman (Oleg Zagorodnii), and they begin a clandestine relationship.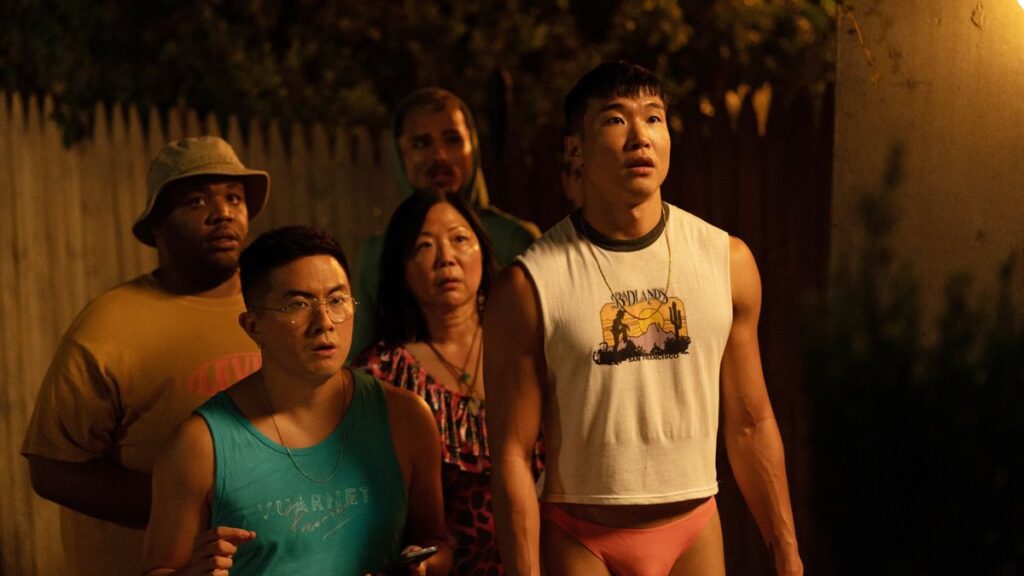 Fire Island
A romantic comedy billed as a modern, and gay, pride and prejudice, set against the backdrop of famed gay summer escape Fire Island. There will be drama, friendships will be tested, and cute boys kissed. Starring Joel Kim Booster, Bowen Yang (his name is coming up a lot lately), Margaret Cho, and many others, it's directed by Andrew Ahn, and will hopefully drop later this year. It looks like good, so we can't wait.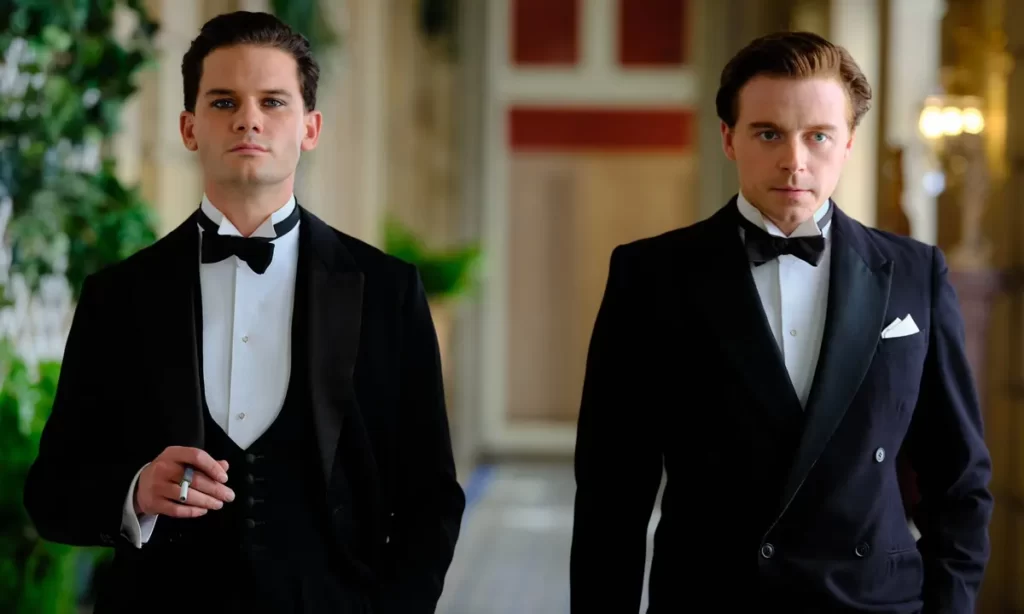 Benediction
A favourite at last September's TIFF, Benediction stars Jack Lowden, Jeremy Irvine, Simon Russell Beale, Peter Capaldi and Calam Lynch tells the story of British poet Siegfried Sassoon, and who his time as a WWI solider shaped his anti-war stance, the closeted life he lead while having affairs with many men, and late-life conversion to catholicism.
Bros
This upcoming rom-com project written and starring Billy Eichner has been in the works for ages, and the hype has been building. Filming took place last summer, and the cast list confirmed with such notables as Luke Macfarlane, Jim Rash, Bowen Yang, Harvey Fierstein, plus many others. It's set to get a late-summer 2022 release, but the current date may be penciled in. The Universal picture was pitched as the first major studio romantic comedy "about two gay men maybe, possibly, probably stumbling towards love. Maybe. They're both very busy."
What if?
Billy Porter will make is directorial debut with this coming of age drama from a screenplay by Alvaro García Lecuona. When a high school senior posts on social media about his crush on Kelsa, a trans girl at his school, he is encouraged by the internet to pursue the relationship. Both of them then navigate a relationship that neither of them could have anticipated during their senior year.
My Fake Boyfriend
Keiynan Lonsdale (Love, Simon), Dylan Sprouse (After We Collided), and Sarah Hyland (Modern Family) star in this rom-com about a young man who creates a fake boyfriend on social media and what happens when the love of his life appears and breaking up with the fake boyfriend is difficult.
My Policeman
Singer Harry Styles returns to the screen for this period piece based on the novel, where Styles plays a 1950s British policeman struggling with his sexuality. Brighton policeman Tom marries school teacher Marion (Emma Corrin) in an effort to hide his true desires, but he continues an affair with museum curator Patrick (David Dawson). Later older versions of the three characters are played by Linus Roache, Gina McKee and Rupert Everett.