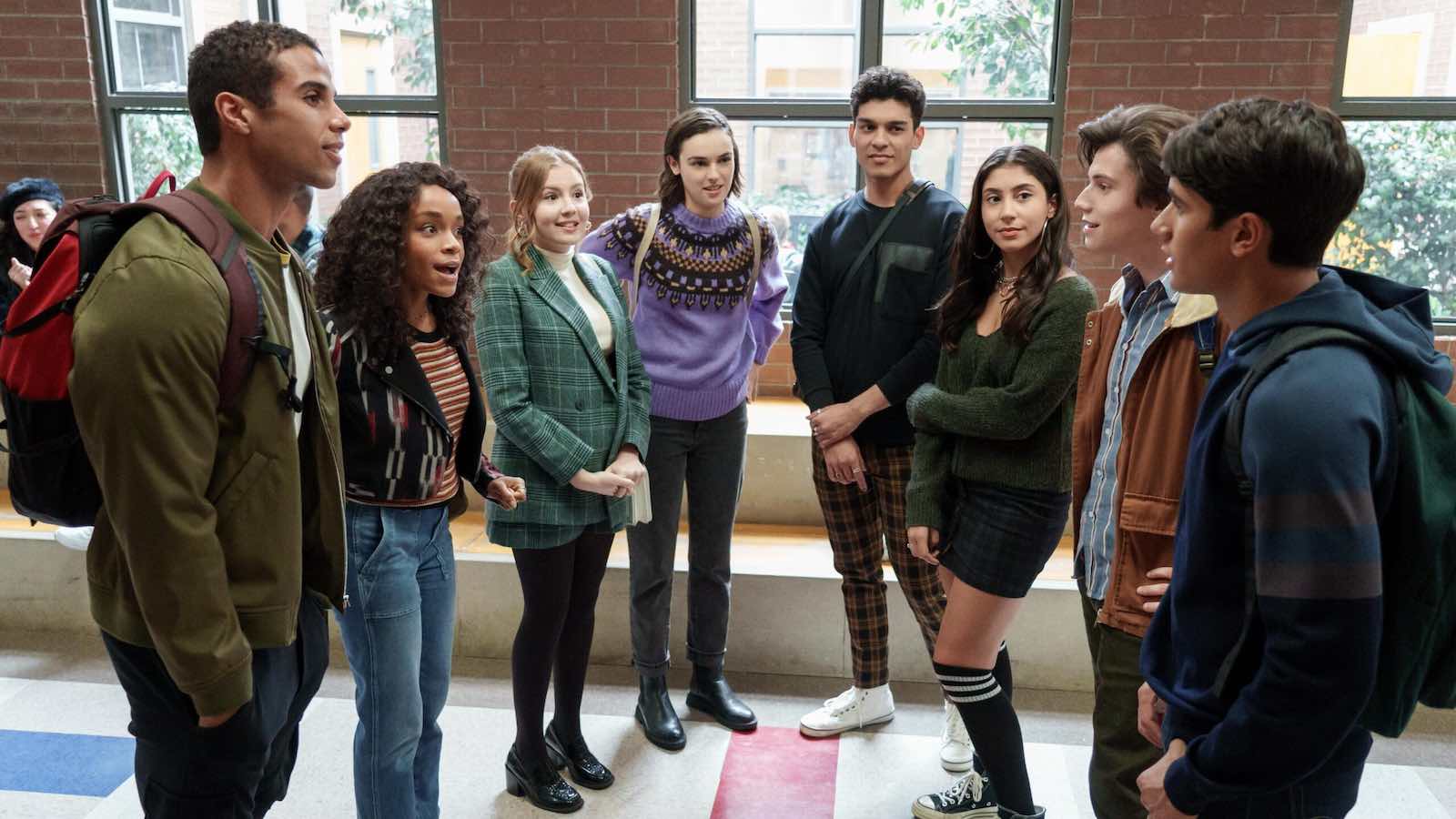 Watch
Pride season 2022 tv & movie viewing
This summer is going to be a packed season for LGBTQ tv show and movie watching. And June is already looking to be very busy with fresh new content. We might even see more shows announced in the next few weeks.
We're extra excited for this summer movie to kick off Pride month. Read our full review, but also… just go watch it. The gay version of Pride & Prejudice set on Fire Island—a full gay class warfare in a romantic comedy.
Physical season 2 (June 3 — Apple TV+)
Returning to Apple TV+ this 80s dramedy starring Rose Byrne as a video fitness coach will see her star rising while she tackles her old nemesis plus a new one this season in the form of Murray Bartlett (White Lotus, Looking), a competing fitness guru.
Benediction (June 3 — In theatres)
It's been a long wait since Benediction premiered at TIFF back in September, but finally this gem will be on the big screen.
Also just in time for Pride, the modern remake of the British (not US) classic by Russell T. Davies. Set in New Orleans, the local queer community will be pulled together by a Pulse-style tragedy. And streaming on Peacock, NBC's streamer (which is a bit mainstream).
For All Mankind season 3 (June 10)
The third season of Apple's first major drama to hit TV+ returns to the alternative timeline where the space race didn't end, and now in the 90s humans may have reached Mars.
Finally Love, Victor returns and we not only learn Victor's choice of boyfriends, we can also watch the show on Disney+ (with the 18+ parental lock off… even though it's not an 18+ show). Also this will be the final season because… Disney.
Depending on where you are, My Fake Boyfriend will drop on June 10 or June 15 since Amazon may be premiering the film in some markets a few days early. Keiynan Lonsdale, Dylan Sprouse, and Sarah Hyland star in this rom-com with a cute twist.
The Lake (June 17 — Amazon Prime)
We loved him in Orphan Black, now one of our favourite Canadian gay actors will star in this 4-part comedy for Amazon Prime. Jordan has returned to Canada hoping to reconnect with the daughter he gave up for adoption, and to give her the perfect Canadian summer cottage experience, if only he could get his family cottage back!
Lightyear (June 17 — In theatres)
Umbrella Academy (June 22 — Netflix)
What we do in the Shadows (July 12 — FX)
1Up (July 15 — Amazon Prime)
Uncoupled (July 29 — Netflix)
Kevin Bacon will be running a conversion camp in this horror-thriller titled "They-slash-them" which so far looks exciting
Bros. (Sept 30 — In theatres)
The final movie to drop and just outside the Pride and summer season will be Billy Eicher's new gay movie Bros. So far beyond the launch of fall tv premieres, we might take September off and read a book (or more likely catch up on missed shows).